Bad Customer Service
I often find it difficult when I see other companies offering goods in return for their business. As I don't have a fancy soap or flash new gadget that I can bring to your office to sell to you. I rely on myself and my reputation along with the testimonials from my previous clients. To help put your mind at ease that you have made the correct choice.
And with having spent over 15 years within the Hospitality Industry in front of house. I understand that the route to happy customer starts with customer service. From the moment, they send an email or give me a call. I know that I must shine and give them the undivided, professional attention that they deserve.
Therefore, I get disappointed when I receive poor or bad customer service. I was unfortunate enough to experience three examples of bad service in the last month.
The first time came when I went to a carpet company to place an order for some new vinyl for my bathroom. I was told by the lady working at the time that the gentleman who ran the store was out on call that day. And to expect an email quote from themselves that week. However, she advised me to ensure that I got in touch after a week if I hadn't heard anything.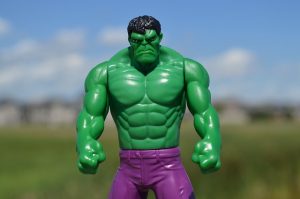 Well the week passed and still no word so I gave them a call. I was advised that the gentleman in question was now on holiday and I would have to wait another week for my quote. The date for his return from holiday arrived and I rang the shop again asking for my quote. I was told it still wasn't ready and that he would email it to myself. The email arrived and the font/layout for the quote was all over the place. Not only did I wait three weeks for a quote it wasn't even laid out neatly. This is the type of service that would make me use an alternative supplier.
My second encounter with poor service was from a Sales Gentleman who came to my home. Prior to leaving I asked for a business card and was told he had none. However, he promised to send me an email with his quote in it. Well surprise, surprise nearly a month later no email has arrived and no method for me to be able to reach him for it either. This has resulted in a loss of sale for his company as I have no way to call or ask for him.
The final encounter with poor service was another Sales person who came to my home. She refused to listen to what my enquiry had been about and proceeded to tell me what I wanted and what would happen. That meeting ended quickly. Aggressive behaviour like this lost the sale straight away.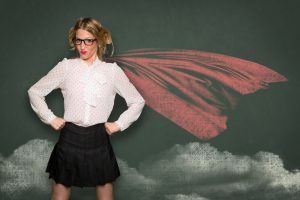 Now these are all companies that have physical products to sell to myself. However, due to poor customer service they are upsetting customers before they have even agreed to a sale.
I find it unbelievable currently that some companies can't even get the basics correct when dealing with clients.
• Always acknowledge an enquiry within 24 hours
• Always provide the client with a quote within 24 hours, why should they wait there are others who will do the service instead.
• Always listen to what they want after all they are the ones paying.
• Always do what you say you will. If you say you are going to send them an email that night. Do it!
• Always follow-up with them. Did they get the quote okay? Where they happy with what I had done.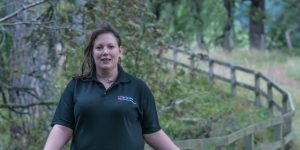 That's why I pride myself on my friendly, personal service that I provide.  I beleive in looking after my clients and getting to know them and how they work.  I always respond to my client's emails within 12 hours. I acknowledge any emails or message that they may send to myself. I always listen and then clarify what it is that they want this way we both understand what is needed. And I always follow up to ensure that they are happy with the service that they receive.
For more on how I can help you either drop me an email at letty@keystrokevss.co.uk or give me a call at 07808 084 038.