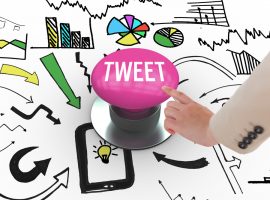 Posted on 12th October 2017 by Letty Scrimgeour in Techie Help.

Do you know what a hashtag is? And have you ever wondered why people use hashtags on their Twitter posts? The idea of using hashtags in posts first came about by Chris Messina in 2007.  He posted his first ever twitter and received 332 Replies, 4,807 Retweets and 9,723 likes. Twitter at the time rejected […]

Continue Reading... No Comments.