Having worked with Letty in the past I knew I could trust her to help me run my business.
Letty has been an invaluable member of my team. She is responsible for emails, newsletters, calling clients and any other annoying little jobs that take up my precious head space!
As a working mum and business owner I was really struggling to keep on top of many of my administrative duties.
She is extremely professional, succinct and efficient. She recognises when to get on with a job and when to consult me to advise further.
I am as yet to find a job that Letty cannot do! I would recommend her to everyone, my life has improved dramatically since having her on board.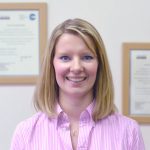 Felicity Crone
Banchory Chiropractic Clinic
Before you started working with KeyStroke Virtual Secretary Services Ltd. What concerns might have prevented you from buying this type of service? "My own inexperience of dealing with service companies."
Do you feel that Letty took the time and understood your business needs? "Yes, definitely."
After Letty started working on your product, did anything surprise you? What has pleased you the most about this service? "Letty explained to me in easy to understand terms of where I was going wrong and she guided me into the right direction to correct my mistakes that I had made."
Would you recommend this service to a friend or colleague, and why? "Yes, definitely. Because she is a very sympathetic listener and remedies the problem without a fuss."
In your own words, what are the things that you would most like to improve with this service?
"There is nothing else that could be done with my problem and Letty sorted this out straight away, effortlessly. Letty showed her vast experience in this field were i was struggling."
Do you have any other comments? "I am very grateful and happy with Letty and the service that she provided for me, and i'm sure everyone else will have a similar experience as myself with her service provided."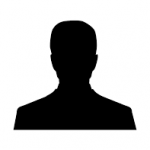 Pete Neville
Pete's PAT Testing
"Lisa and I were extremely fortunate to find Letty of KeyStrokes as we began our new business. We knew we needed help and quickly as we became overwhelmed with the amount of administration required. Although we needed help we wanted to ensure that we found someone who understood us, our passion and our business and Letty ticked all of these boxes. Letty took control of all administration requirements immediately, proving to be extremely efficient and effective. More than that Letty added considerable value through her creative suggestions. She has excellent organisational skills and was very supportive with our IT and marketing issues. We will be continuing to use Letty and Keystrokes and would not hesitate from recommending their services."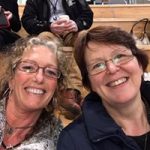 Lisa Bailey and Susan Stewart
The Confidence Bug Ltd
"Letty was a loyal, hard working, skilled and dedicated Executive Assistant for 4 years providing support to the Directors and especially to me as Managing Director. She was never afraid to take on more responsibility and became familiar with every facet of our company. October 8, 2015, Penny managed Letty at Fitnut Ltd. "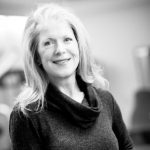 Penny McIntosh
fitnut ltd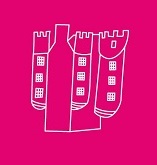 Letty did a great job and was super to deal with.
She took our very out of date website, with a challenging amount of content, and transformed it. Our new website now represents the Castle today, including plenty of social media activity, events bookable through Paypal… and a lot of our signature colour, shocking pink!
Letty was well organised and an effective communicator, telling us what she needed, giving us deadlines, and chasing us when necessary.
We were very happy with both the service she provided and the completed website. We would highly recommend her.
Georgina
Braemar Castle Manager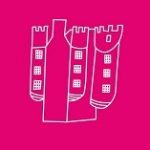 Georgina
"If, like us, you are looking for someone with flair, an eye for detail, technical knowledge and endless patience to set up your website, look no further than Letty Scrimgeour and keystrokevss.co.uk – everyone, from Sian who designed our logo, to Letty who spent hours and hours getting our 'shop window' just as we wanted, was helpful and professional. Thank you so much guys!"
Simon Blackett